"We're proud to support the community where we live."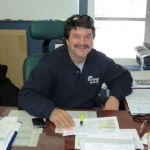 Community Initiatives
At McGregor on the Water we take part in various initiatives throughout the year to support many organizations and charities throughout the community. We believe that any successful business should give back to their community and support our future generations. We avidly advocate for KRG Children's Charities. This is a charity based out of Toronto – but gives to so many children's organizations found in and around our area.
The following are some of the events our crew members have participated in over the past few years:
KRG Children's Charities Golf Tournament – Proceeds go to various Children's Charities
KRG Jump for Ooch – Proceeds go to Camp Oochigeas; a camp for children with cancer
Orillia Soldiers Memorial Hospital Paediatric initiatives
Mariposa House Hospice
Albert and Temmy Latner Family Foundation at Mount Sinai Hospital
Orillia Figure Skating Club Golf Tournament and Carnival Sponsor
Stayner Siskins Junior C Hockey Sponsor
As boaters, we often take for granted the luxury of being on the water and don't realize how lucky we are to be living such a lifestyle. We would like to thank all our customers for their support and donations in helping us give back to those who need it!
Family Fun Day
Every year we host a fundraiser barbecue for our customers and suppliers. We have raffles, silent auctions and prizes. It's a great time, rain or shine, with lots of food, drinks, games and prizes! The past couple of years we have divided up all monies raised to several different fundraisers – some local and dear to our hearts and some in the city but just as important. Unfortunately 2020 threw us all some curveballs and we were unable to host one of our favourite events! We are hoping to celebrate 20 years in business with our biggest fundraising event next year!