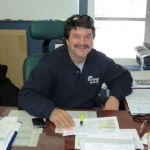 Doug Csumrik
Doug has been servicing the boating industry for over forty years. He started working for his dad at the age of fourteen and by the age of twenty was ...
Linda Csumrik
Linda has been working at McGregor on the Water since its inception more than twenty years ago. She graduated from Humber College as a Lab Technician ...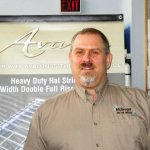 Bruce Hamm
After the purchase of a boat at McGregor on the Water over 10 seasons ago, Bruce started to work in our sales department and has been here since,  hel...
Andrew Csumrik
Andrew worked as a summer student for six years at McGregor on the Water. He graduated O.D.C.V.I with honours and graduated from Wilfrid Laurier Unive...
Laura Csumrik
Laura has worked at the marina part-time for nineteen years and attended Innisdale Secondary School where she graduated with Honours. She then went on...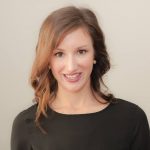 Erin Csumrik Shaw
Erin has been working at McGregor on the Water for twenty years, when she started as a summer student. She graduated from O.D.C.V.I with honours and t...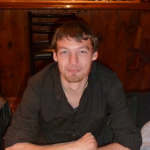 Mark Short
Mark is a veteran member of our team and has been with McGregor on the Water for 16 years. He attended O.D.C.V.I high school in Orillia and then went ...
David Ling
Dave is a new addition to the team, joining us after graduation with Honors from the Marine Technician program at Georgian College in 2022. Dave has o...
Matt Milham
This is Matt's eighth year at MOTW. He was born and raised in New Zealand. Matt studied Electronics at Auckland Institute of Technology and entered th...
Chris Clodd
Chris has been a member of our team for 5 years now! He started out shrinkwrapping and maintenance and has now graduated to technician in our shop. Ch...
Roy LeBlanc
This will be Roy's seventh year on the team at McGregor on the Water. Roy has over 35 years in the commercial industry. He was a service manager...