To Our Valued Customers,
McGregor on the Water Business Update
Winter 2020

Our team has worked very hard these past several months through the sunshine, rain and snow and have gotten all the boats and watercraft safely put away for the winter! Now come the winter projects!

We are currently open Monday – Friday 9-5 for outside service and curbside pick up! Our doors remain locked so that our crew members can work as safely as possible. We continue to remain open via phone, email and on social media and would love to hear from you!

As the holiday season approaches, we are wishing all our clients, friends and family a safe, healthy and happy celebration – however that may look!

We are grateful to all our loyal customers and hope you had a fantastic season on the water. We wish you all a safe and healthy winter season.

We once again thank you for your support and patience as we navigate these unprecendted times and figure out what our new normal will look like. We know there will be some delays but are working hard to manage the impact on all our customers.
And to those that continue to help in frontline positions – thank you so much for your commitment to putting your safety on the line everyday in order to keep us all healthy, fed and fighting COVID-19.
Stay safe. Stay healthy. Stay Home.
The CREW at MOTW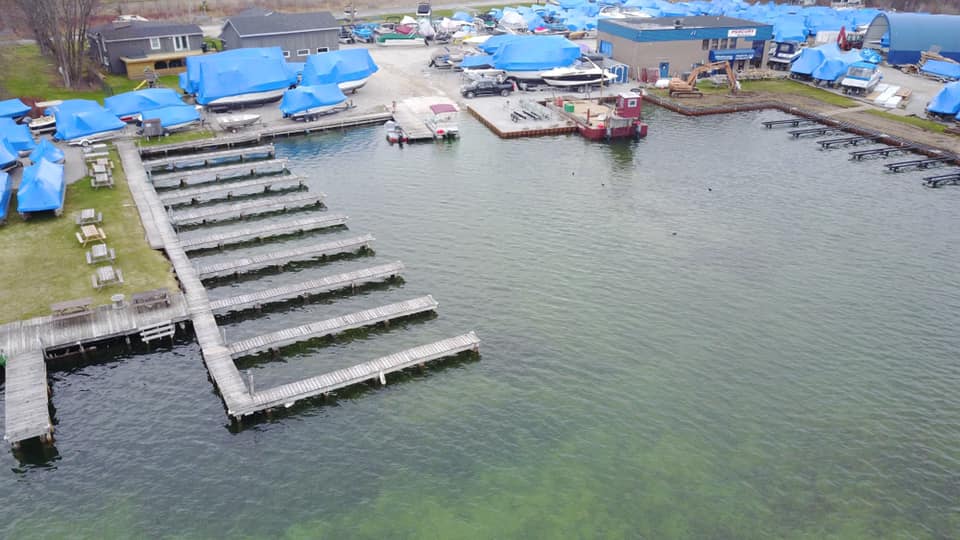 Like us on Facebook to see what's going on around the marina and be the first to know when we start to launch !
We are taking inquiries for slips & dockage for the 2021 season – mcgregoronthewater@rogers.com
We are your one-stop boating facility, dedicated to keeping you on the water!
McGregor on the Water is a full-service marine facility offering:
New and pre-owned boat sales, watercraft, motors and marine equipment
Licensed technicians for service on everything we sell
Boater's shop with a complete line of boating accessories
50 boat slips for seasonal and transient use, all with hydro and water
Shower and washroom facilities for boater's convenience
We look forward to serving you in-person, on the phone, or online.