To Our Valued Customers,
McGregor on the Water Business Update

Welcome 2021! We were very hopeful we wouldn't still be providing these statements in the new – yet here we are!!!
January 15, 2021
Earlier this week the provincial government declared a state of emergency and stay at home order in response to the increases of COVID-19 cases since the beginning of the year. Effective January 14 the government has issued a stay at home order along with other measures to try to reduce mobility and contact among the public across the province. McGregor on the Water is open for business virtually, but in lieu of the everchanging climate of COVID-19 and in support of the provinces stay at home order, we have closed our physical doors to the public. To help stop the spread of the virus and to protect our employees, clients and suppliers it is our responsibility to close our offices to the public immediately. We will be happy to communicate with you via phone, email, and of course at our website www.motw.ca which will remain up to date with boat sales & any operational changes. Continue to follow us on facebook!
Our team still remains behind the scenes; some on site and some from their homes, to answer phones calls/emails, processing payments, addressing service related issues, performing boat checks and responding to emergency only requests for access. Please feel free to call our office number at 7056899935 or email doug@motw.ca to discuss your boat, slip inquiries or service requests.
We are hoping that with community co-operation that these measures will only be short term. We will continue to keep you updated as changes are fast & fluid during this time. In this time of turmoil we hope you are all finding ways to find strength, compassion and community while staying safe & healthy. Thank you for your understanding and cooperation!
Office 705-689-9935
Doug Csumrik cell: 705-323-7500 email: doug@motw.ca
Bruce Hamm SALES email: sales@motw.ca
WEBSITE: www.motw.ca
General Inquiries: mcgregoronthewater@rogers.com

We once again thank you for your support and patience as we navigate these unprecendted times and figure out what our new normal will look like. We know there will be some delays but are working hard to manage the impact on all our customers.
And to those that continue to help in frontline positions – thank you so much for your commitment to putting your safety on the line everyday in order to keep us all healthy, fed and fighting COVID-19.
Stay safe. Stay healthy. Stay Home.
The CREW at MOTW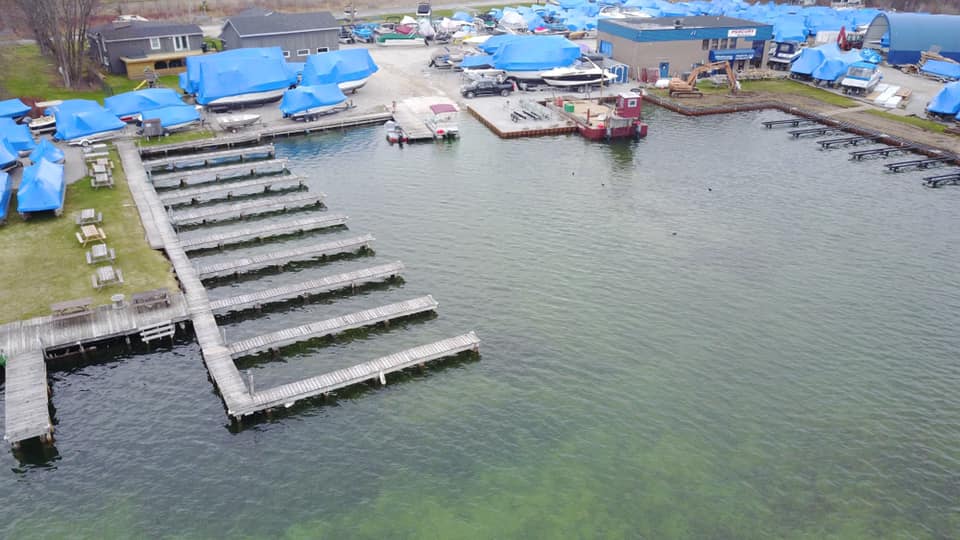 Like us on Facebook to see what's going on around the marina and be the first to know when we start to launch !
We are taking inquiries for slips & dockage for the 2021 season – mcgregoronthewater@rogers.com
We are your one-stop boating facility, dedicated to keeping you on the water!
McGregor on the Water is a full-service marine facility offering:
New and pre-owned boat sales, watercraft, motors and marine equipment
Licensed technicians for service on everything we sell
Boater's shop with a complete line of boating accessories
50 boat slips for seasonal and transient use, all with hydro and water
Shower and washroom facilities for boater's convenience
We look forward to serving you in-person, on the phone, or online.