To Our Valued Customers,
McGregor on the Water Business Update

May 15, 2020

WE ARE OPEN!!!!
Following the Ontario Governments Announcement on May 14, 2020 our crew members are rapidly working to prepare for opening!
Before Premier Ford was even done speaking on Thursday, we had excited boaters on the phone requesting a timeline to get on the water! We are just as excited to hear that recreational boating can commence and promise we are doing our best to make that happen.
As always, our priority is the health and safety of our crew members, boaters and visitors. In an effort to support the Ontario Government's efforts to limit the spread of COVID-19 and under the guidance and advice of Ontario's Chief Medical Officer of Health, we will be closely following all recommended safety procedures to keep all of our boaters safe.
Our crew members have been on site working for a week and a half now following strict social distance guidelines. While we are working as furiously as we can to get boats ready to go, we ask for your patience and kindness as we get caught up and navigate our new normal at the marina.
We would like to inform you that as of Saturday May 16, 2020 visitors will be allowed onsite to pick up serviced boats & watercraft but WILL NOT be allowed inside any of our buildings. We will call you once boats are ready to arrange payment and pick up times. We will continue to allow curbside pick up of parts.
We ask that you be respectful of social distancing rules, adhere to proper hygiene and only come onto the property with people in your household.
Stay tuned as we share more updates, changes and new guidelines being implemented at the Marina. We'll see you soon! In the meantime, all we ask is that you be patient, kind and respectful to all our employees who have left the safety of their homes and families to get you on the water this season.
We once again thank you for your support and patience as we navigate these unprecendted times and figure out what our new normal will look like. We know there will be some delays but are working hard to manage the impact on all our customers.
And to those that continue to help in frontline positions – thank you so much for your commitment to putting your safety on the line everyday in order to keep us all healthy, fed and fighting COVID-19.
Stay safe. Stay healthy. Stay Home.
The CREW at MOTW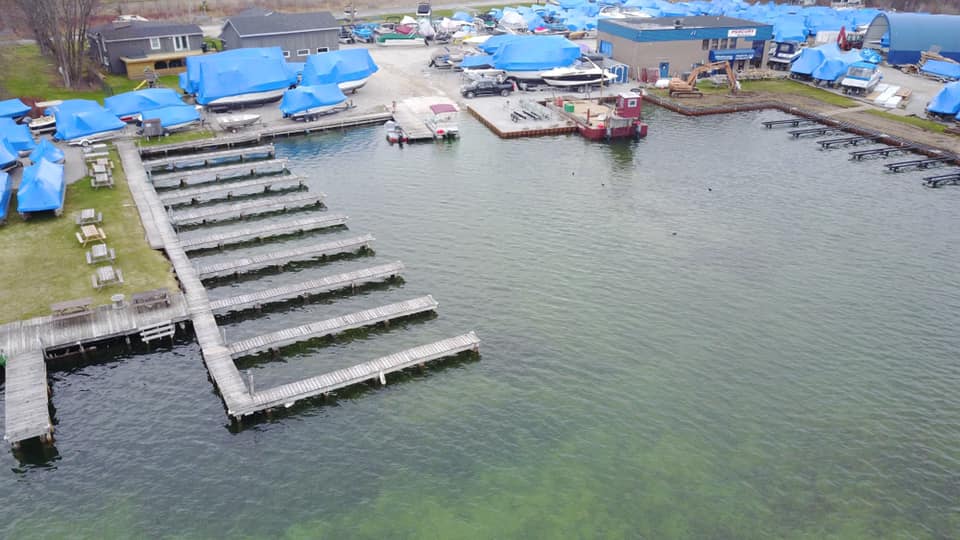 Like us on Facebook to see what's going on around the marina and be the first to know when we start to launch !
We are taking inquiries for slips & dockage for the 2020 season – mcgregoronthewater@rogers.com
We are your one-stop boating facility, dedicated to keeping you on the water!
McGregor on the Water is a full-service marine facility offering:
New and pre-owned boat sales, watercraft, motors and marine equipment
Licensed technicians for service on everything we sell
Boater's shop with a complete line of boating accessories
50 boat slips for seasonal and transient use, all with hydro and water
Shower and washroom facilities for boater's convenience
We look forward to serving you in-person, on the phone, or online.